Stress is a major factor affecting men's health in modern times.. For example: stress can cause anxiety, insomnia, fatigue and depression in men. Stress can also cause men to have trouble having sex.
Not just men, but women too.
So to manage stress and get help with increasing physical strength and vitality, this is something that men especially need. For example: running a family, running a business, take care of the family and juggle family and other aspects. Men can benefit from vitamin B Complex, Antioxidants and Vitamin C.
Vitolize Men Singapore can increase your stamina and vitality and reduce your stress and also improve sex power, so this is specially designed for men.
What Are The Ingredients of Vitolize Men Singapore
Which includes lycopene oil, pygeum, pumpkin seed oil, vitamin b6, c, d, e, selenium, zinc, pomegranate extract.
Let's dive into what each ingredient does for men?
Pygeum extract – support urinary flow, So a major problem that arises when men reach about 40-50 is that they may experience benign prostatic hyperplasia – BPH. This benign prostatic enlargement is usually benign and common in men, and it may interfere with a man's urination and even cause insomnia and stress.
So BPH, which is very common over the age of 50, affects 90% of men by the age of 70, so it's a problem that men usually need to address. Otherwise, women usually worry about menopause when they reach 40 to 50 years old, so men also have this problem.
Pumpkin seed oil – shown to promote healthy HDL cholesterol, regulate blood pressure and regulate prostate growth, It has also been shown to promote healthy good cholesterol, HDL is good cholesterol, and can also regulate stress. This is important for your heart health.
Pomegranate extract – has one of the highest antioxidant activities compared to other fruits, and a high content of polyphenols which have shown to possess antiviral activities, This is very good for our immunity.
Saw palmetto extract – improve urinary flow and beneficial for prostate health, vitamin b6 – regulatin of hormonal activity, Because men also have hormones, such as testosteron, used for noral blood cell formation, nervous system and energy.
Vitamin c, d and e -powerful antioxidants forming part of the body's defense system . It will give you a good boost and maintain your immunity.
Vitamin d – essential for the immune system bones, healthy nervous system.When we get to your 40s, 50s, 60s, you may have osteoporosis, so you have to take care of your bones now.
Zinc – required for catalytic activity of enzymes, DNA synthesis, protein synthesis, cell division and immune function. Deficiency can also result in growth retardation and impotence, impaired immune system. So zinc is also good for prostate health.
Selenium – powerful antioxidant that helps regulate thyroid and immune function and selenoproteins protect the retina, prostate and skin.
Lycopene oil – plays a beneficial role in cardiovascular health.
Herbs, vitamins and minerals are specially formulated for men's health to address immune issues, antioxidant issues, especially prostate health issues, testicular health and urination issues that men face in their 40s and 50s.
Started taking it early, I started taking it when I was 30 years old, and it is not too late to take it now.If you're 40 or 50 years old or older, it's not too late to take it. Prevention is better than cure OK?
Does Vitolize Men Singapore really work? See the testimonials below
Don't wait anymore, start consume today to improve your mens health – Click here to shop now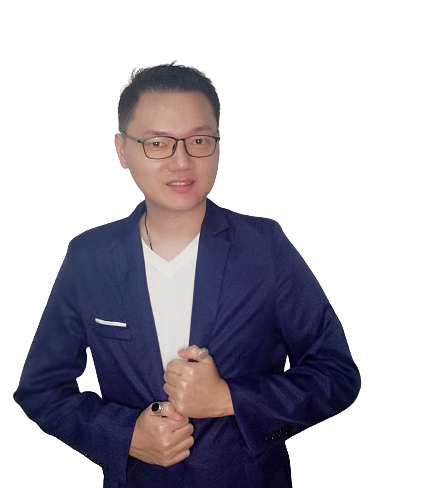 I am Louis Zeus a Health Coach, Attraction Marketer with 12 years of experience in online marketing, I use automated systems to run 2 network marketing business and sell online courses! If you are struggling to make money in your business, looking for extra income or do you have a dream? looking for more money? I have a good news for you: how millions of ordinary people like you have changed their lives through this simple systems! Click here to learn more: https://www.louiszeusmarketer.com/lifechangingsystem